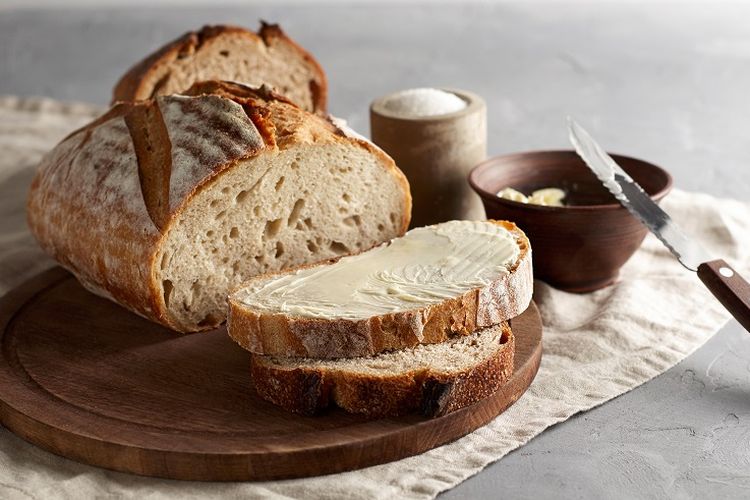 As the temperature dips and the leaves begin to fall from the trees, you're hit with a harsh reality. "Hot girl summer" — or just regular summer — is over, and it's time to head back to reality. It's rough leaving behind the lazy beach weekends and late drinks on balmy outdoor patios. But it doesn't have to be the end of the world. Here are some tips to make the shift into autumn so nice and cozy, you'll be glad to cool down.
1. Beating Fall Blues
Sometimes the transition to fall weather can make you a little teary-eyed with emotions. The changing of the seasons can bring up all sorts of nostalgic and sentimental thoughts. For many people, fall is a quieter, more introspective period than other seasons. To get cozy, try settling in and journal out some of your thoughts and feelings about the past year.
For some people, though, the shift in mood is a more intense one, and could be indicative of seasonal affective disorder (SAD). This is a mental health condition where shorter days and less sun exposure can cause symptoms of depression. If you feel more miserable than you do reflective or contemplative, you could be experiencing symptoms of SAD.
The symptoms of SAD include oversleeping and appetite changes, as well as low energy levels and loss of interest in activities. Many sufferers feel depressed, hopeless, listless, or have difficulty concentrating. Some even have suicidal thoughts. If you suspect you might have SAD, consider boosting your mood with a prescription medication like Wellbutrin. Exercising, eating well, getting enough sleep, and talking to a therapist can also work well to combat fall blues.
2. Cooking Fall Favorites
Fall weather can bring cravings for warm, cozy comfort foods. Maybe you suddenly get a hankering for mom's chicken soup or can't wait to cook up the first chili of the season. Fresh, hot sourdough bread that steams as you pull it apart is another favorite. Grill it up into grilled cheese sandwiches, and dip it in homemade tomato soup for a real treat.
And then there's dessert, and the many, many varieties of pie that make autumn special. From pecan to pumpkin to apple, you seemingly can't run out of options. Don't let yourself feel guilty for indulging in that second — or, okay, third — slice sometimes. You might need to bulk up a bit to prepare for the frostier weather to come.
Don't forget the drinks! Hot fall drinks are perhaps the best part of the season, with pumpkin spice finally back on menus and shelves. Snuggle up by the fire with your favorite cup of tea, or chat up your barista over a toasty hot chocolate. Fall beverages are meant to be sipped, savored, and enjoyed to the fullest.
3. Layering Up
You may not love the cold, but on the plus side, you get to break out the fall wardrobe. Pull out those comfy flannels, chunky knit scarves and sweaters, and endless stretchy legging and sweats out of the closet. Bust out the light jackets and the blessed extra pocket options that come with them. Get ready to take those cute ankle boots back out on the town, or stomp around the house in fuzzy slippers.
Fall can feel like the most stylish season, because of the many options for dressing up or down. Textured fall fabrics are perfect for layering and creating cute, unique, textured looks. Autumn palettes can be flattering on almost everyone, so it's easier to experiment than summer. And softer fall fabrics hug your skin with warmth.
Fall also brings with it another kind of clothing comfort, in a different, slightly less stylish way. You can say goodbye to summer problems like underboob sweat and chub rub, and get ready for the unshaven, braless ease of fall. Summer can be way too centered around showing off your body and appearing flawless. But fall means tossing a hoodie over it all and calling it a day.
4. Prepping a Cozy Home
Your home should be a comforting place, with lights, smells, and materials that sing "fall." Light cinnamon-, clove-, or pumpkin- scented candles to immediately change the atmosphere of a room. And consider changing your bulbs to a warmer shade of LED. For true comfort, bring out the knit blankets, throw pillows, and fuzzy fall living room decor.
To lift your spirits and relax into the fall season, you want the temperature of your home to be just right. If you have a fireplace, clean it up and get it prepped for long nights of relaxing and reading in PJs. If you don't, space heaters, electric blankets, and even hot water bottles can provide comforting warmth.
Lastly, get your home ready for seasonal events with Halloween or other festive fall decorations. A trip to the craft store can make fall really feel like fall. Dress up the mantle with gourds, or hang a giant skeleton in the front yard. Fall is a great time to get super creative with your decorations and really go all out.
Planning a Festive Fall
Fall wouldn't be fall without hayrides, getting lost in corn mazes, and trips to the apple orchard or the pumpkin patch. Get extra amped for the season by opening up your calendar and plotting out times for all your favorite fall activities. These can be the most comforting parts of the season, for all the relaxing memories they bring.
If you're a more solitary creature, start planning out that multi-day foliage hike in the mountains. Or for more social types, start planning that annual Halloween party or drafting up this year's Thanksgiving menu. Whatever you plan, lean into the fall traditions that most resonate with you and your loved ones. It's not about perfection, but about doing the things that make the season feel just right.